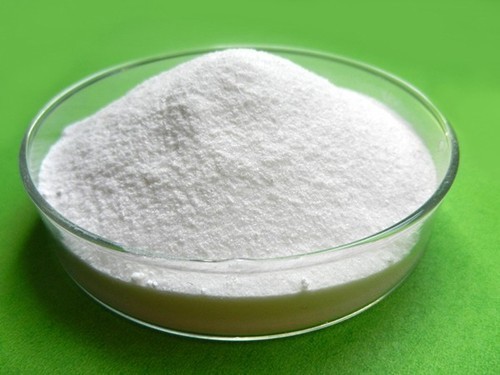 Sodium Metabisulphite LR/AR
Product Description
Sodium Metabisulphite LR/AR offered by us is widely utilized as the disinfectant, preservative, & antioxidant in food processing & winemaking industries and desalination systems. It appears as white-colored powdery solid with molecular formula Na2S2O5 with the molar mass of 190.107 g/mol. This compound is soluble in water & glycerol and shows the density of 1.48 g/cm3. It has a melting point of 170 degrees Celsius and produces faint SO2 like odor. Sodium Metabisulphite LR/AR also serves as the cleaning agent for the RO membrane and as a preservative for food items with E number E223. It is available at reasonable rates in bulk amounts as demanded by our respected clients.
Key Features :

Comes in either powder solid or white crystalline form
Completely soluble in ethanol solution
Great stability when exposed to air
Moisture gradually oxidizes to sulfate solution
Product Details:
Product Name : Sodium Metabisulphite LR/AR
Chemical Names : Sodium metabisulfite; Sodium pyrosulfite; 7681-57-4; Sodium disulfite; Disodium pyrosulfite
PubChem CID : 656671
Molecular Formula : Na2S2O5 or Na2O5S2
Molecular Weight : 190.095 g/mol
CAS No : 7681-57-47757-74-6
EC Number : 231-673-0
Monoisotopic Mass : 189.898 g/mol
Exact Mass : 189.898 g/mol
Appearance : White crystalline or powder solid
Color : White to yellowish crystals or powder
Odor : In the presences of traces of water, it develops an odor of sulfur dioxide
Melting Point : greater than 302° F (Decomposes)
Solubility : Soluble in ethanol, Very soluble in sodium bisulfite, Solubility in water
Density : 1.4 g/cm³
Stability : On exposure to air and moisture is slowly oxidized to sulfate.
Decomposition : Decomposes on heating with ultimate formation of sodium sulfate.